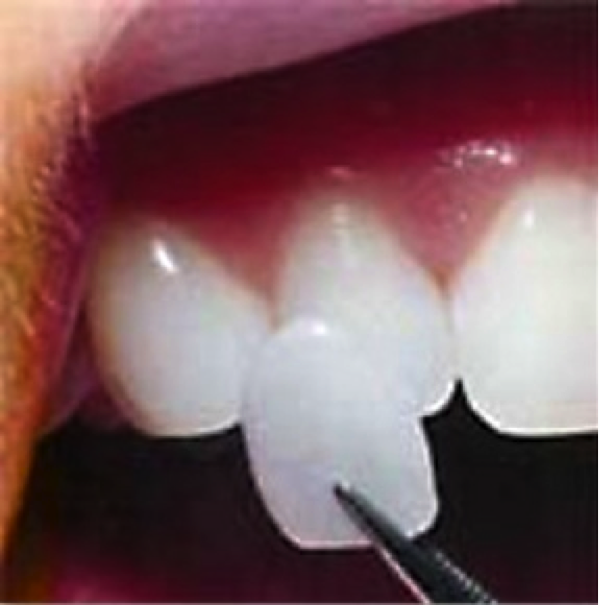 Porcelain veneers are one of the cosmetic dentistry procedures that we offer here at Florence Dentistry! Porcelain veneers are thin and custom made materials that cover the front of the teeth in order to enhance appearance. Porcelain veneers can be made to change the color, shape, size or length of the front of the tooth.
Porcelain is a very good material for this procedure as it resists to stains very well. Porcelain also has the same light reflecting features as natural teeth do.
Common reasons for patients to choose porcelain veneers are in order to fix:
–       Teeth that are worn down
–       Teeth that are discolored
–       Chipped/Broken teeth
–       To close gaps in between teeth
–       Teeth have an irregular shape
The procedure usually involves three appointments. The first appointment involves examination of teeth by the dentist, and a planning of the treatment. X-rays or impressions may be done. The second appointment involves preparation of the veneer. The dentist will remove enamel from the tooth surface, and impressions of the tooth will be made. The third and final appointment involves a temporary veneer being put on your tooth to see if the fit and color are correct. Next the veneer is cemented by a special light beam. Follow up appointments may be made to insure everything is correct with the procedure.
Call us today at Florence Dentistry too discuss with one of our dentist about porcelain veneers! We will gladly answer any questions that you may have.
Click on the following links to learn more about porcelain veneers: