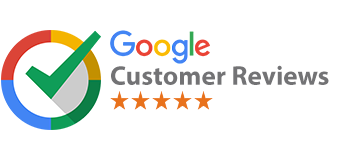 This review was updated Monday August 14, 2017......Dr. Lysik is sooooo awesome! For those whom are nervous about visiting a dentist, you have no worries. She is amazingly sensitive, caring and compassionate! All of her patients are made to feel comfortable! Clearly, Dr. Lysik is the best dentist I've ever had! Thank you ever so kindly to Dr. Lysik and her staff for a most pleasurable experience! ????????????

I came to this dentist office after my dentist passed away. It was a blessing to find. Dr. Lysik is a dentist from a true vocation and I trust her advice completely. The work of the staff is exceptional: very careful, educating the patient and full of sincere care. The lady in the front is wonderful. I very strongly recommend this dental office, it is a treasure

been here today for the first time after *YEARS* without seeing a dentist (Shame on me!). I was here for a cleaning. I have to say I am a VERY anxious person and I really do not feel comfortable when I go to the dentist's; however, my experience here was AMAZING. My dentist's name was Celia (if I spelled it correctly) and she was very delicate, understanding, and she put me at ease from the beginning. I actually am looking forward to the second part of my cleaning next week. Also the lady at the front desk was super friendly. I really recommend this place!

I am seeing Dr Edit Lukacs Dragoi for 2 years now, and I had my first repair (2 things) this week. I wanted to write a rewiew because I was very impressed. She is the most attentive dentist I have ever met. She is very gentle and I feel that she is a great human been. I like her a lot.

Tracey is amazing. I like the work done by Dr. Pershad

Exceptional client care. Highly recommend.

I've been going to Dr. Lysik for 20 years, before they moved downtown. She's always very friendly and I believe honest with her findings, clearly showing on x-ray any cavities I had (completely my fault for drinking too much soda). Overall great dentist and definitely recommend giving her a try!

I was instantly greeted by the front desk staff and was felt right at home. Unlike most dental offices, I did not wait the standard hour and was seen within a few minutes of my scheduled appointment time . Had an amazing experience. My cleaning was efficient and hygienist was friendly and knowledgeable.

You guys are great! The staff is so attentive, caring and knowledgeable. Dr. Lysik is thorough and compassionate. She answered all my questions. Thank you! I honestly walked out so pleased...

My 9 year old daughter had crooked teeth, I always thinking for her smile, after the Ortho., treatment done by Dr. Edit Drago, at Florence Dentistry the result is amazing. I wish I could attach some pictures.