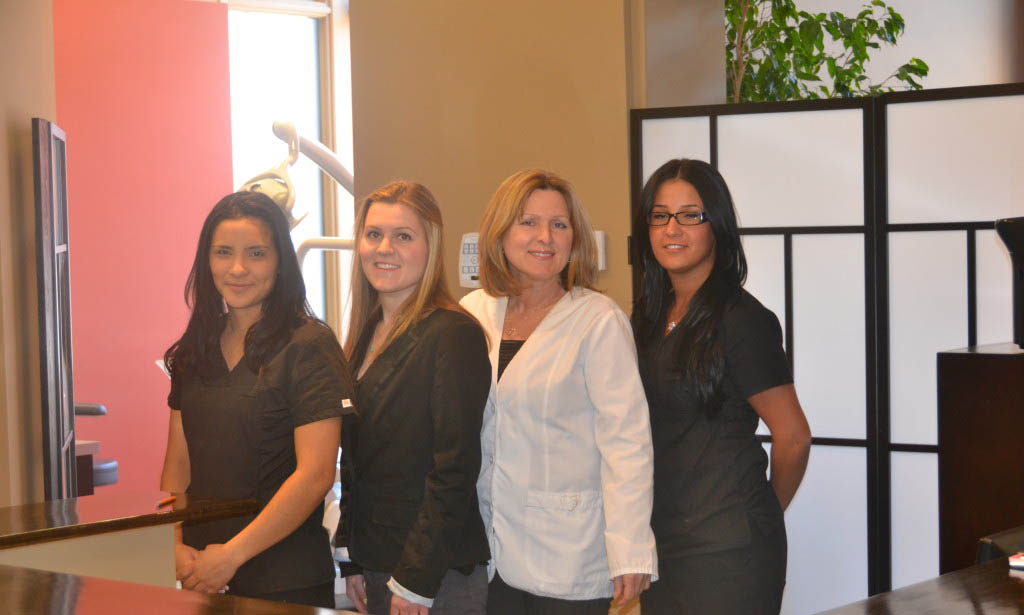 Welcome To Florence Dentistry
Welcome to Florence Dentistry. At our practice, Dr. Magdalena Lysik and her handpicked team of dental professionals are passionately dedicated to creating outstanding smiles for patients of all ages in Ottawa.  We believe that a bright new smile changes far more than your outward appearance.  It renews your confidence.  It changes the way others see you. What's more… it changes the way you view yourself.
Dr. Magdalena Lysik obtained her National Dental Examining Board Certificate in 1988 and opened her practice in Westboro. She has been practicing since 1989 and moved to her new Downtown Ottawa location in 2012. She is a member of Royal College of Dental Surgeons, Ontario Dental Association, and Ottawa Dental Society.
Dr. Tanya Mohammed is a member of Ontario Dental Association and Royal College of Dental Surgeons with over twenty years of experience in all fields of general dentistry. She has successfully completed the National Dental Examining Board of Canada Licensing process. When not taking care of your smile, Dr. Mohammed has a passion for drawing, reading, Yoga, cooking she Loves to travel and explore new cultures.
Dr. Edit Dragoi has completed her Canadian National Dental Board Exams in 1995. She has over 2000 hours of continuing education in orthodontics, neuromuscular dentistry, TMD, and obstructive sleep apnea. She is a member of Canadian Dental Association, Ontario Dental Association, International Association for Orthodontics, American Academy of Sleep Medicine, International College of Cranial Mandible Orthopedics.
Whether you're interested in routine dental care for the whole family or a complete smile makeover, we invite you to browse our website and to Conatact Us. Discover the exciting possibilities with Exceptional Dentistry!